We are now taking reservations for 2016! Book now to reserve your spot!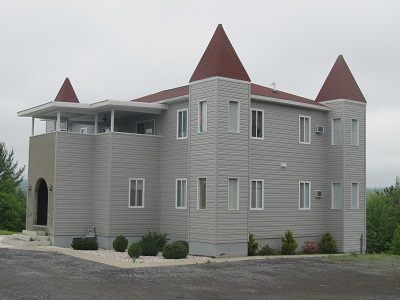 Please take note that we have a new E mail address. macdarveycastle@gmail.com
When you stay at the Castle you will be in the center of the only free roaming Elk herd in PA. We are located next to the largest Elk viewing area in The PA Wilds.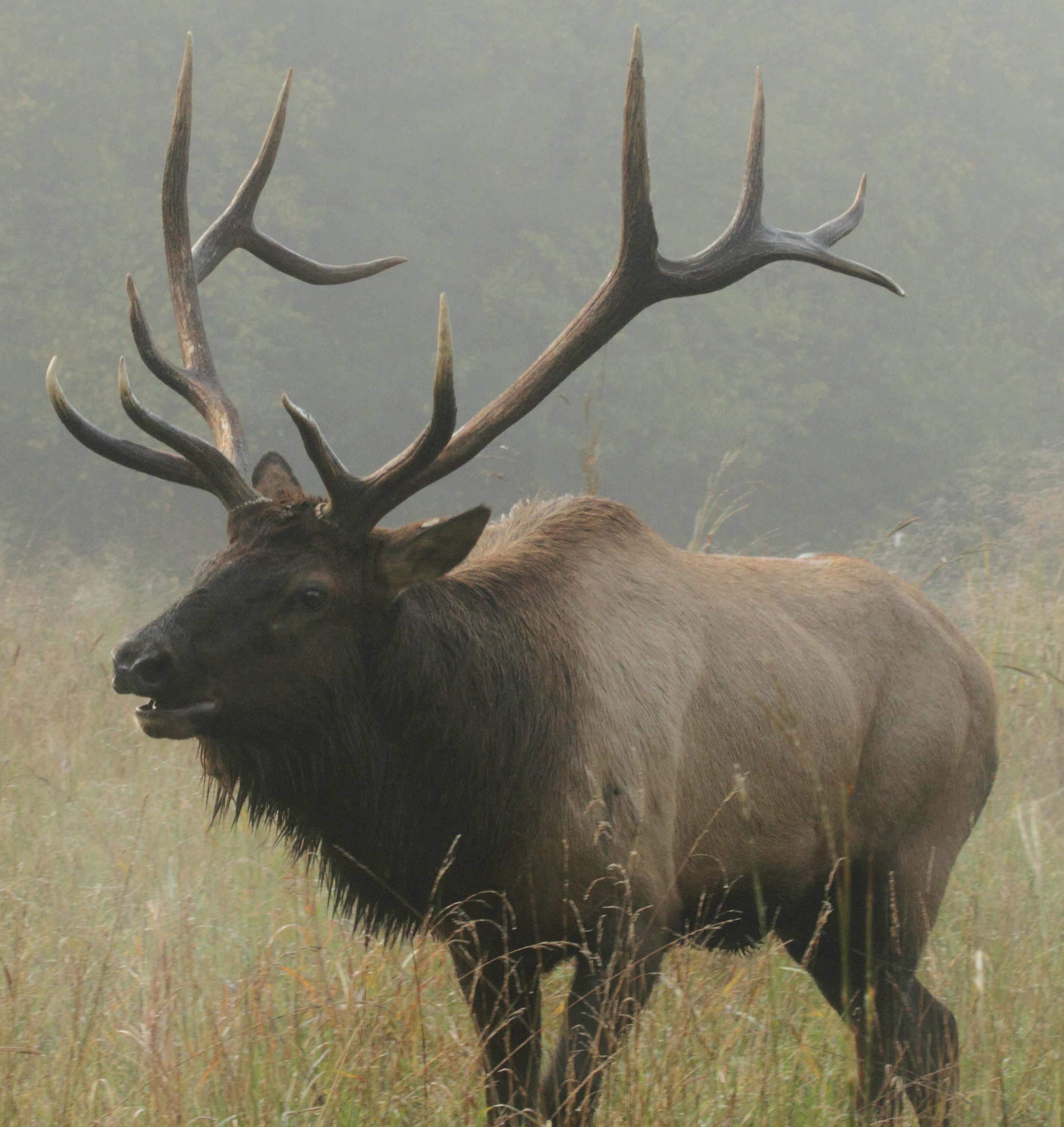 There is a private Elk Viewing area directly behind The Castle.
When you rent the castle, you get the number of bedrooms you pay for and the upper two floors of the Castle for your stay. Maximum two guests per room.
Children under 5 stay in parents room free.
MacDarvey Castle where fantasy becomes a reality, and you can view PA's wild elk herd from one of the many windows that adorn the Castle.
If you have any special requests we will try to accommodate you to the best of our ability.
If you are looking for a peaceful get-away MacDarvey Castle is for you. There is no through traffic so you are secluded from the rest of the world.
Far far away, high atop Winslow Hill, Benezette, PA sits MacDarvey Castle. With its majestic view of the valleys beyond. The Castle is located in the heart of the free roaming elk herd. From everyone of the 67 windows that adorn the Castle, you can view one of the many elk grazing areas that surround the Castle. The tourists that visit this pristine setting are awestruck by the beautiful Castle rising majestically above the tree line.
As you enter the Castle gate adorned with its Griffin sentinels sitting high atop their stone pillars, you will be transported back to a time when Kings and Queens ruled.
As you walk through the arched entrance way where the stone dragon keeps an ever watchful eye, you will become royalty. You will now be the King and Queen for your stay.
Through the huge double doors you will find yourself in the ornately faux painted stone foyer of the Castle. Here you will begin to experience the days of knights by gazing upon weapons that they used in battle.
As you walk through the archway and enter the Great Hall you will be astounded by the elegant decor. The lavishly painted red walls with their gold filigree will captivate your imagination. The glass wall of the Great Hall will allow you an endless view of the hills and valleys beyond. The breathtaking view is paramount to any in the entire PA's wild area. We are located on one of the highest elevations in the area so you must have either all wheel or 4 wheel drive vehicles if you come in the winter months. No Pets or smoking in the Castle! Seeing or hearing dogs welcome.

New E mail
Make your dreams become a reality!